Another Saturday night in Tiger Stadium, another beautiful evening. It's September so the game begins in the daylight. This is what sunset looked like during the game tonight.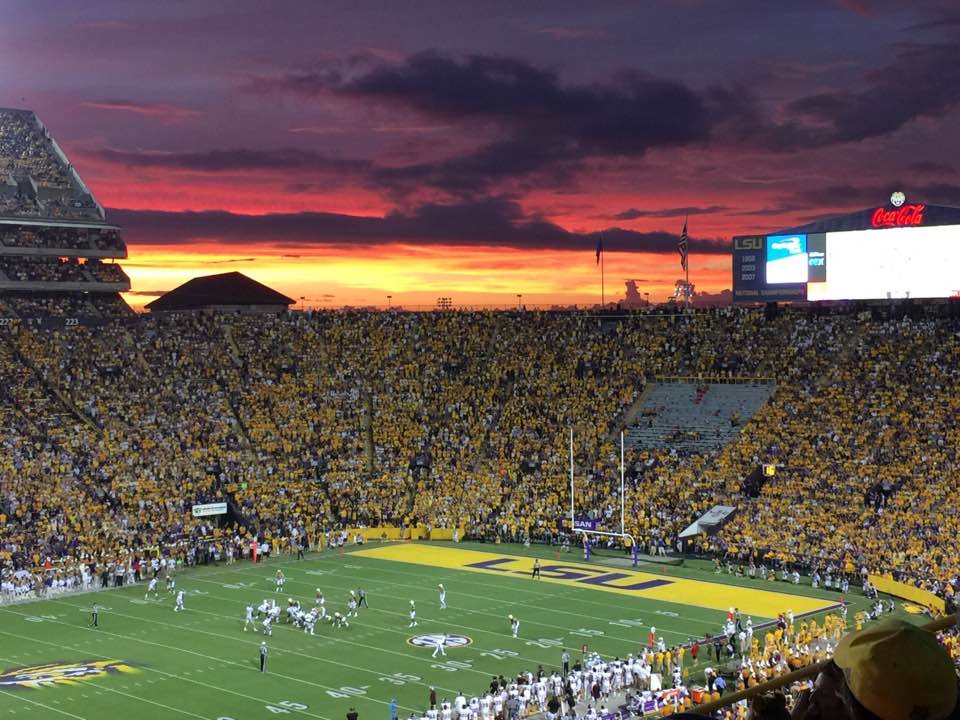 It was hot today, but the air cooled when the sun started going down. Once the stands on the west side start to block the sun everything changes in the stadium. After a hot day of tailgating it was so nice to feel it cool down just a little, especially without raining.
Tonight was the annual "Gold Game." The team even wore gold jerseys for the first time in about twenty years. But God nailed the real gold as the sun was going down.
I love this place, and I am so happy my Texas bride has adopted it as her own. I think she enjoys coming to the games every bit as much as I do. We have been in the same seats so long that we know all of the people around us. It is a very friendly atmosphere — as long as you are wearing the right colors.
Tonight the Tigers held on and won the game. It wasn't pretty but it counts.
What was pretty was that sunset. And the girl enjoying it with me.
It's hard to imagine it can get better than this…