We ran to Dallas last weekend to see Peggy's mother for Christmas, then came back to Austin to spend Christmas Day alone at home. We left on Friday to drive to Mississippi to celebrate with my father, spent a night in Baton Rouge, and got back home in time for New Year's.
This is what I have been seeing repeatedly since we got home: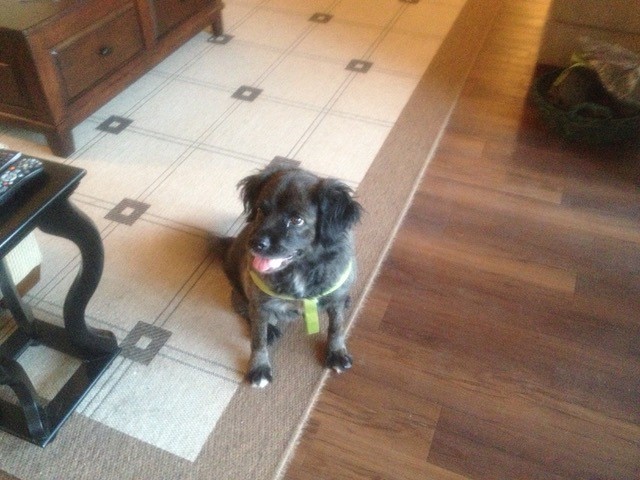 Allie actually had to be boarded while we were gone, and it had to be a special place because of her diabetes. She loves being around other dogs, but they cannot let her be as active as she wants to be. So, from the minute we got home she has been wanting to go outside. Since we live in an apartment, that means we have to take her outside. She won't even let me take her harness off.
Fortunately, we love taking her for walks. Her favorite is to go down to the river (Colorado River/Lake Austin) and get in the water under the Pennybacker Bridge. And to hike up to the scenic overlook on the other side of the river. And to act like a dog while doing it. It is glorious to see such canine enjoyment.
Tomorrow is New Year's Day, which means tonight will be fireworks. That will make for a quieter day tomorrow because she will still be afraid of the noise and will not be as eager to be outside. So we will take her out as often as she wants to go today. It's the least we can do after her unfortunate incarceration.
We'll go out to eat tomorrow and enjoy a little football. Then our friends come Thursday afternoon and our son comes Friday afternoon to stay for a couple of days. I am sure that I will have more to write this week.
But right now Allie needs to go for a walk.
Have a safe and happy New Year!