You've been out of town for eight days and you have to move in three days. What do you do?
If you are my wife, you go to New Orleans for one final movie shoot before moving away!
Peggy has been acting in television shows and movies ever since we moved to Louisiana. She found out that Louisiana has a thriving entertainment industry, and she got recruited into it shortly after arriving. It has all been background work, but she has gotten to work with some amazing people.
She appeared in the remake of "The Magnificent Seven" and got to meet Denzel Washington and Chris Pratt. She spent two weeks in an office building working on a movie with Rob Reiner, Tommy Lee Jones, Woody Harrelson and James Marsden. She appeared in one of the Jack Reacher movies and got to meet Tom Cruise. She was in the television miniseries "Underground" and got to spend an entire night shooting with Christopher Meloni (think "Law & Order SVU") and Jennifer Nettles. She has been on "NCIS New Orleans" so often the cast members know her by name. It has really been a tremendous opportunity.
So, when she got the opportunity to go to work on one final movie she couldn't turn it down. The movie is tentatively entitled "Green Book" and it stars Viggo Mortensen and Mahershala Ali. I know the story and all I can tell you is it is going to be a great movie. Whether it will be a big hit, who knows? But with those guys in it, it is going to be good. I mean, you have Aragorn from "Lord of the Rings" and Remy from "House of Cards" in the movie, so how can it not be great?!
It is an overnight shoot, so Peggy isn't home yet. The movie is also directed by Peter Farrelly, so I am really interested to hear what Peggy thought about his "process" as a director compared to Rob Reiner and some of the others she has spent time with on set. It is a period piece, so she was excited to get to do the makeup and wardrobe. She just sent me these two pictures: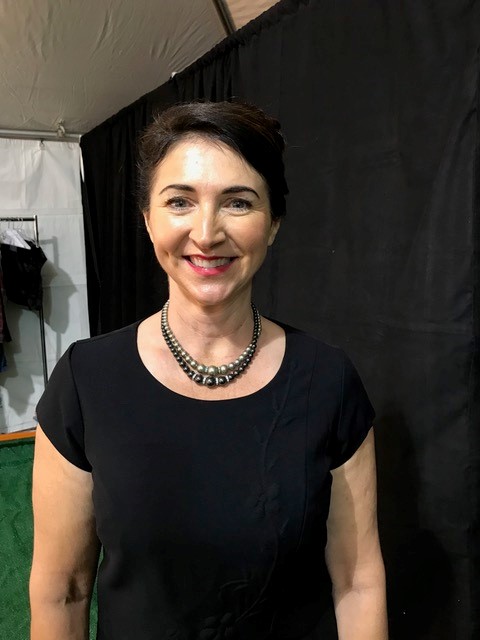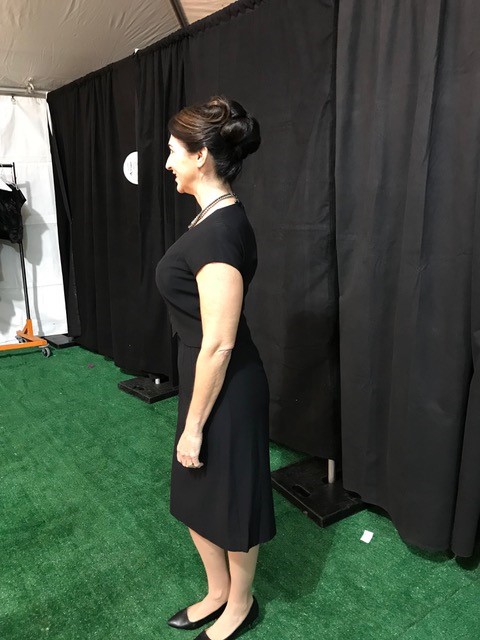 I asked her how it is going. It is unseasonably cold here in Louisiana tonight — almost a real winter evening with low temperatures around 35 degrees. She said she is freezing. They are shooting in a house and they have all of the doors open. All of the crew are walking around in parkas while the cast (at least the background actors) are freezing pretending to be at a concert in a nice warm house. The sacrifice actors make for their art…
I am really glad she took the opportunity to make this film. I know this is something she is going to miss when she leaves next week, so I am happy she got one more turn at bat before moving.
She's certainly a star in my book.