I have written before that Peggy and I end up in Destin each year for Father's Day due to a conference that I attend each year. It is becoming a fun little tradition that we really enjoy. Apparently, we were not the only people who thought Father's Day at the beach sounded like a good idea. Here is the view from our table at lunch today: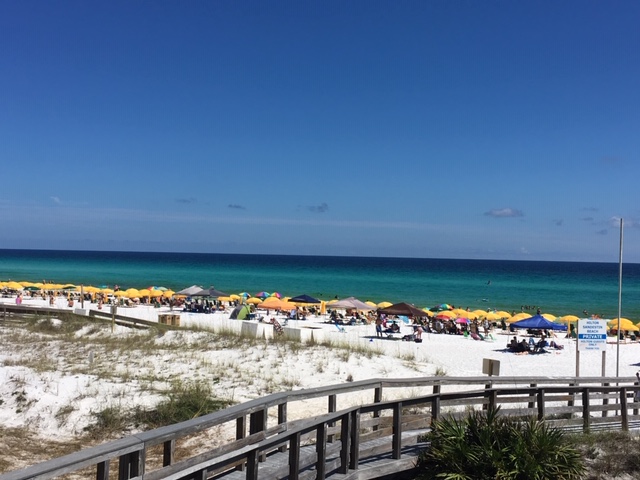 It was a perfect day for hanging out outside. Not too hot. Bright sunshine. There are going to be a lot of sunburned people in Florida tomorrow.
The "tradition" we have started got me to thinking about the men in my family. Now that my son is married I have thought that it would be fun to try to get all of the Skaggs men together and get a picture of the event. It would be challenging since we live in several different places, but I think it would be a great thing to do while my father is still alive.
I wasn't sure where the idea came from, though. Then I came across this picture: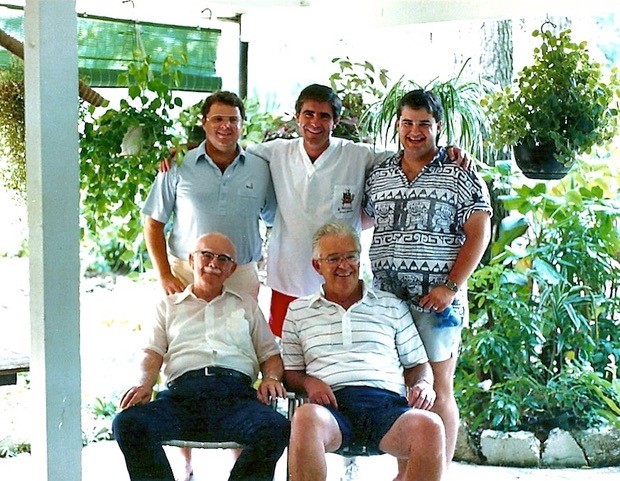 I did not remember this picture being taken, but that is all of the Skaggs men. I know it was taken before 1992 because that is the summer my grandfather died, but I do not really know when it was taken. The length of the shorts — and the loudness of my shirt — makes me think sometime between 1988 and 1990, back when real men wore short shorts.
When I look at that picture and see my cousin, I realize how fortunate I am. Tommy's father died before he was a teenager. My father did the best he could to be the "father figure" for his brother's son, but I know it was tough. Tommy (he's not called "Tommy" anymore, except by us) has two grown sons of his own, so a current picture would now have seven men in it.
I just think it would be something that one of the young men would look back on in twenty-five years and think, "I wonder what we were doing when they took that picture?"
I hope you still have your father to celebrate with this year. If you do, enjoy every minute — and take pictures of it!