It's been pretty cold this week. I'm back to wearing pants now, but my toes have really been cold. The cast is too big to fit a sock over.
I asked Peggy to try to find something that will fit over my toes without being too tight. My piggies need room to flex.
She went to a sporting goods store and came up with a very creative solution.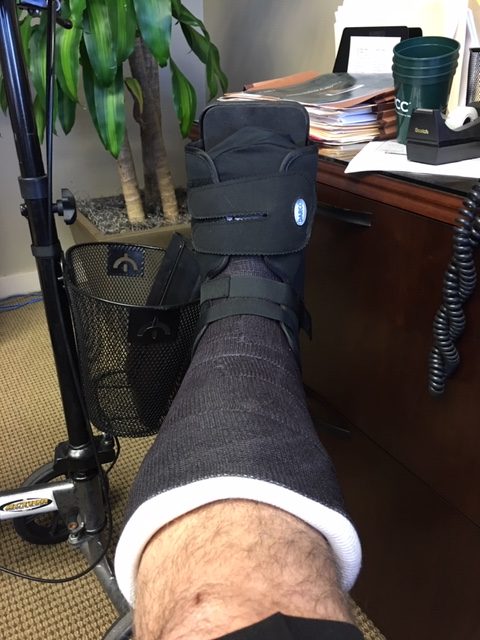 If you watch football, it is an UnderArmour cap that many players wear under their helmets, but it is a "youth" size. It fits over the end of the cast perfectly, and then the non-walking walking shoe holds it neatly in place.
I shouldn't be surprised that Peggy is creative. She is an actress, singer, dance instructor and personal trainer, all of which require enormous amounts of creativity to do well. But this creative solution tickles me for some reason.
Necessity is the mother of invention. I think Peggy was afraid I was going to ask her to start driving me again…