It never rains on Saturday night in Tiger Stadium.
I've been going to LSU games since 1966, and needless to say I have seen several times when the mantra proved to be, perhaps, a smidgen less than 100% accurate. In fact, last year's season opening game was cancelled due to weather. Last night it certainly appeared the 2016 season was getting off to the same start. Funny, when Dan Borne' says the words "chance of rain" the crowd still yells "Never!" Even in a deluge.
Such is the power of myth.
After a disappointing loss in Lambeau Field last weekend, we really needed for this game to be played. Safety is of utmost importance, but playing football is of most utmost importance.
After this summer's gigantic flood I have decided rain does not get to win. The weather delayed the start but did not prevail. Apparently God wanted to see his favorite team play some football!
Geaux Tigers!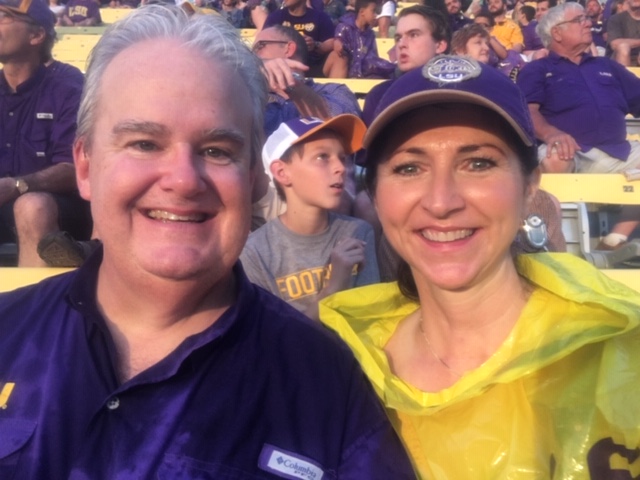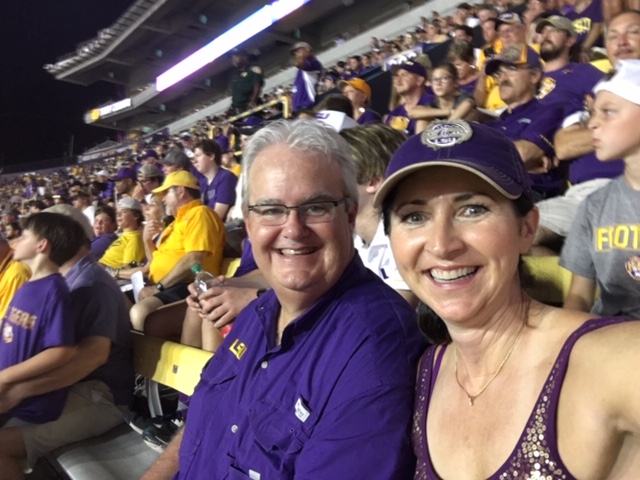 W