I've been too busy having fun on this "business" trip to write anything. There are few things more fun than hanging out with good folks and experiencing new things. Only one couple in the group has been here before, so all of us are seeing these sights for the first time together.
Yesterday we drove the Icefields Parkway and rode out onto the Athabasca Glacier in one of the giant Ice Explorer vehicles, then we went back to Banff and ate dinner at the top of a mountain (ski lift access only). We saw a mama bear with three cubs and a gigantic gray wolf. The wolf was next to a cycling path. Meals on wheels.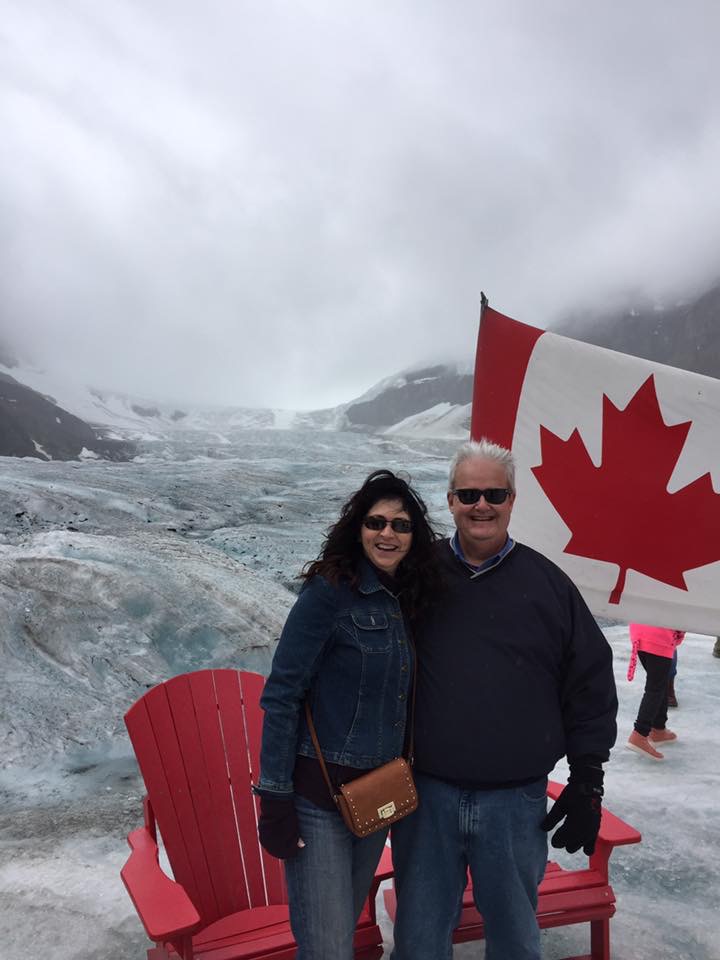 Not surprisingly, it was cold both on the glacier and on top of the mountain. The scenery was astonishing. When we got off the ski lift they offered us champagne and mimosas. Our group of agents and spouses seemed to enjoy the day every bit as much as we did.
The Rockies are not as tall here as they are in Colorado, but they are much steeper. The plains and valleys near the mountains are at much lower elevation than in Colorado, so the mountains here are simply majestic.
We finished up the trip tonight with a cookout and shindig. I never thought of Canada as a place for barbecue, but the province of Alberta is basically the Texas of Canada. We had a live band playing for us tonight, and Peggy and I got to teach our Louisiana friends the "Cotton-eyed Joe" — once we got over the shock of discovering that not everyone in Louisiana knows how to do the Cotton-eyed Joe. Stepped in what?
We are going back to Louisiana tomorrow. We are not quite sure what we are going to find when we return because of the shootings that occurred there this week. But we are glad to be going home. And we are glad we were here!
Until next time, eh?